Tilt to Live and Tilt to Live 2: Redonkulous both have original music for each of its different game modes. Both soundtracks have been made available by One Man Left for purchase on its Bandcamp page.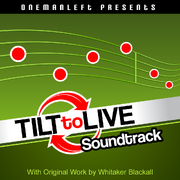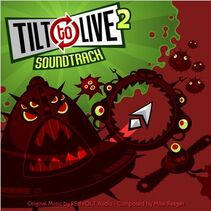 Tilt to Live: Original Soundtrack
Edit
French Fried (Classic Theme) - Steven Paul Glotzer
Code Red - Whitaker Blackall
Frostbite - Whitaker Blackall
Viva la Turret! - Whitaker Blackall
Note: The Gauntlet theme is unavailable on the soundtrack.
Tilt to Live 2: Redonkulous Soundtrack
Edit
Assume the Position
Dot Dot Dot - Classic Mode
Classic on Crack - Code Red
Boss Fight!
Epic Laser Swords
Epic Laser Swords Strike Back
Return of the Epic Laser Swords
Undercover Arrow
Ad blocker interference detected!
Wikia is a free-to-use site that makes money from advertising. We have a modified experience for viewers using ad blockers

Wikia is not accessible if you've made further modifications. Remove the custom ad blocker rule(s) and the page will load as expected.