Tilt to Live Wiki
Edit
Welcome to the Tilt to Live official wiki! Tilt to Live is an iOS game developed by an indie company called OneManLeft, and was first released in February of 2010. Since then, it has seen a number of updates adding several new game modes, including

Code Red, Gauntlet, Frostbite, and Viva la Turret. The developers also have released a strategy game, Outwitters, and a sequel, named Tilt to Live 2: Redonkulous.
Tilt to Live is a game that puts the player in control of an arrow that avoids Red Dots. The arrow is controlled by tilting the device. The player can also collect Orbs, power-ups that grant special abilities, and earn Points by making Combos. Achievements can be unlocked to gain Award Points and unlock new orbs. Four game modes are playable, one, Viva la Turret, being a paid expansion of $0.99 on iPhone/iPod and $4.99 on iPad. An HD version of the game specifically for iPad is also available.
"Would you enjoy unleashing a screaming flock of heat-seeking cluster missiles? A flash-freezing blast of glacial ice? Or transforming into a buzz saw of razor-sharp spikes? Then you're in luck. That stuff is in this game. Help yourself to a variety of unique gametypes, unlockable weapons, and diab'olical aw'ard challe'nges. No buttons or thumbsticks to fu'mble around with, just tilt. Tilt for your life." -- Tilt to Live App Store Description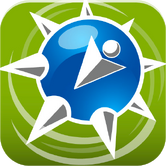 Ad blocker interference detected!
Wikia is a free-to-use site that makes money from advertising. We have a modified experience for viewers using ad blockers

Wikia is not accessible if you've made further modifications. Remove the custom ad blocker rule(s) and the page will load as expected.